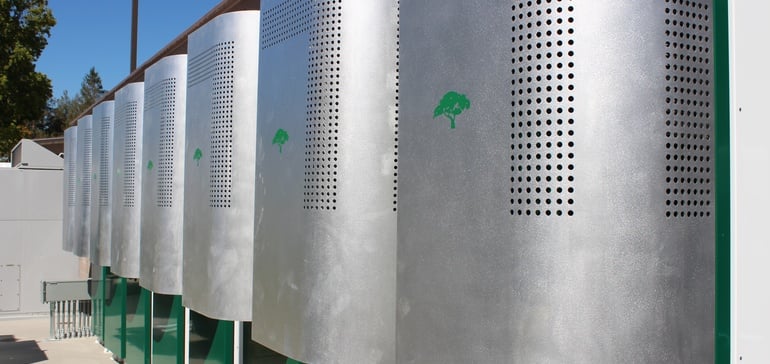 Brief
California's SGIP program closes first funding round with $90M allocated
Dive Brief:
The first step of California's Self-Generation Incentive Program (SGIP) has closed with nearly all the $90 million in allotted funds, including $50 million for energy storage, being allocated in the first day.

The program, which re-opened after a multi-year hiatus, has $566 million in funds for clean energy programs of which 79% are earmarked for energy storage.

There are $156 million in funds allocated for the program second step, scheduled to begin in June.
Dive Insight:
SGIP is one of California's most successful renewable energy programs, having funded more than 3,700 clean energy projects since its inception in 2001.
The project ran into problems when participants were thought to have gamed the first-come, first-served program. The California Public Utilities Commission took over a year to redesign the program and came up with the current program, which has five rounds of funding, labeled "steps."
For storage applications, if all of the funding in a step is taken up within a day, the participants are put into a lottery to determine who receives the awards. In the lottery, solar-plus-storage installations and storage sited in the West Los Angeles Basin are given priority.
The first step was so successful that most storage applications ended up in a lottery. In SCE's service area, 58 of the 66 funded applications for large-scale storage were sited in the LA Basin area affected by the Aliso Canyon methane leak, PV Magazine reports. 
In the first step, Engie and AMS were most successful in securing incentives, with Swell and Tesla doing best in the small-scale category (under 10 kW). 
The energy storage projects have proved to be the most popular portion of the program, and when the program was redesigned the funding was shifted heavily toward storage projects, both commercial scale and residential.
"I am pleased to see that there are so many customers seeking clean energy solutions on their side of the meter, and that the market for these technologies is robust and growing," PUC Commissioner Clifford Rechtschaffen said in a statement.
Recommended Reading:
Top image credit: Green Charge Networks