August 20, 2021
Press Contacts
Amanda Baak
TMG Consulting
925-324-3718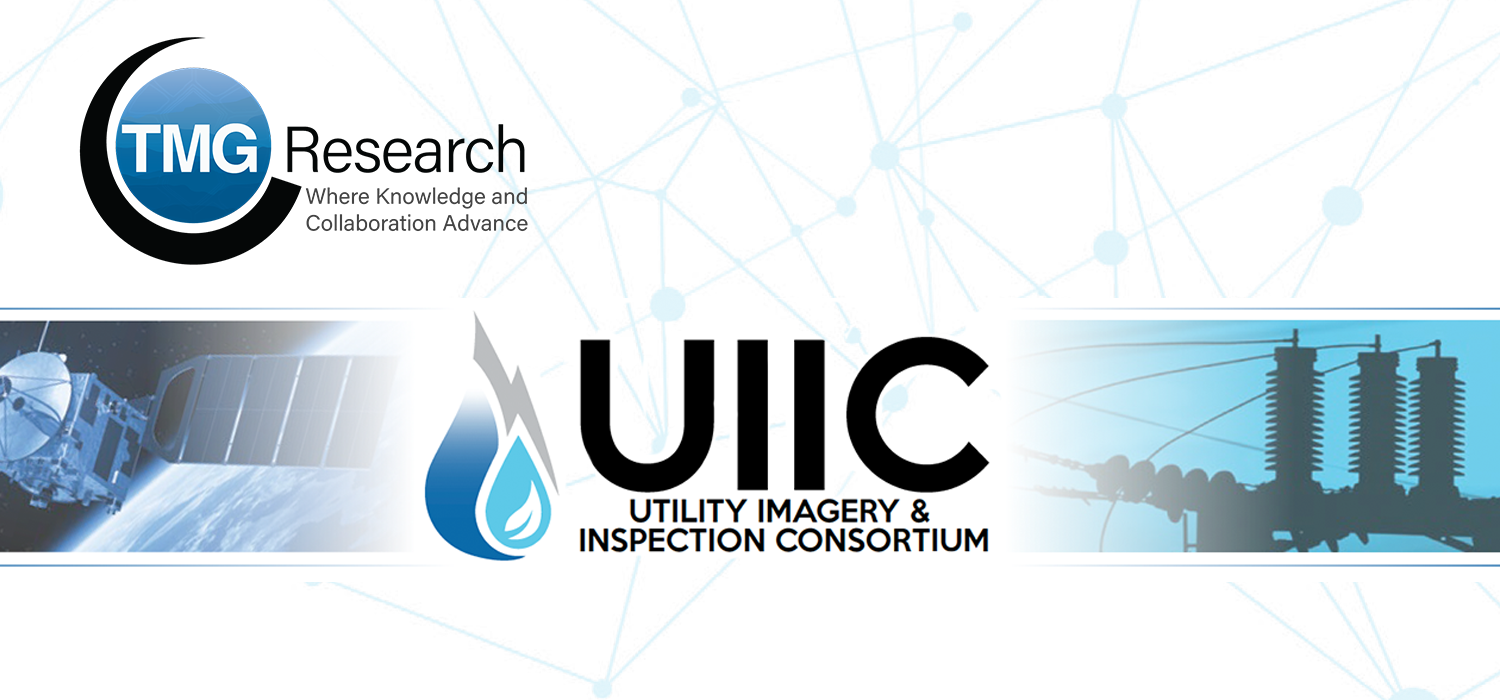 AUSTIN, Tex. —
TMG Research announced today that the Utility Imagery and Inspection Consortium ("UIIC") will be launched to bring utilities and solution providers together to share best practices and collaborate on improving business process and analytic development for the benefit of utility leaders and professionals responsible for the maintenance and management of critical infrastructure.
The UIIC will build on TMG's long history and track record as the premier advisor to utility technology deployments across the utility value chain. TMG's customer-centric approach to technology planning, procurement, and implementation has been relied upon by dozens of utilities to help optimize large-scale technology deployments, de-risking investments, and positioning their technology deployments for success in tomorrow's dynamic utility environment. Membership levels for utilities will be based on a tiered approach, which will be heavily incentivized through September 30, 2021.
Ken Maness, Vice President of TMG Research and UIIC Executive Director, commented on the UIIC launch: "We are delighted to be a part of the UIIC. Along with our Founding Sponsors, L3Harris and HCL, utility leaders have voiced their need for a platform that delivers use cases and peer-to-peer collaboration. Our industry is seeing the convergence of industry needs and technology capabilities in the imagery and inspection market space, creating an opportunity for very real improvements in reliability, safety, and financial performance."
Utilities and solution providers from all over the world will be contributing to this exciting new consortium. They will develop and solve strategic topics central to asset health including the imagery and inspection value chain, standardization of data collection methods, data management, and the role of artificial intelligence/machine learning in asset/vegetation management.
TMG Consulting CEO Mario Bauer added: "We're very excited about the UIIC! TMG has worked with the largest utilities in North America and more mid-market utilities than anyone in the industry. We're excited to share our lessons learned while also providing a platform for our utility partner/clients to share their insights and learnings from their journeys. Having these utility professionals share their insights and learning is great for the industry. I look forward to participating in this new and exciting program!"
Via a year-round program that is based on partnership, collaboration, research, a virtual meeting, an annual Summit (tentatively scheduled for Phoenix in April 2022), and the consortium's innovative Centers of Excellence, the UIIC provides utilities with actionable insights that are based on standards development, use case development, leading-edge analytics, and proofs of concept.
For more information on membership or sponsorship opportunities contact UIIC Executive Director Ken Maness at [email protected], or click HERE to learn more.
###
About
TMG Consulting is an advisory and professional services firm working with utilities to plan, develop, implement, and manage their ecosystem of digital technology solutions and service providers. Over the past 29 years, TMG has worked with over 300 utilities, matching their business needs with digital solutions, systems integrators, and implementation services to maximize the value of their customers and optimize and de-risk their IT investment. TMG brings deep experience across all major IT domains including CIS, Metering, Asset Management, Work Management, Resource Planning, and ERP environments. TMG's clients include Utilities of all sizes providing Water, Gas, Electric, and Municipal Services in both regulated, competitive, and public power markets.