Dive Brief:
CenterPoint

 Energy Inc. wants to purchase

Vectren

 Corp. for $72/share or about $6 billion, with the resulting gas and electric utility company serving more than 7 million customers in eight states. The companies say the combined entity will have electric and natural gas delivery operations in eight states with assets totaling $29 billion and an enterprise value of $27 billion.
The companies say the deal would allow them to leverage and expand competitive energy-related services across a larger U.S. footprint, and long-term efficiencies for delivery customers.
While utility companies have been merging in order to grow during a period of stagnant demand, Reuters reports there is some sentiment that

CenterPoint

 is overpaying for

Vectren

, causing shares to fall. The deal is expected to close by the first quarter 2019.
Dive Insight:
CenterPoint says acquiring Vectren allow the companies to leverage efficiencies and estimates earnings per share growth of up to 7% next year and in 2020. But it is not clear investors are buying it. While Vectren shares jumped from around $65/share last week to $70/share Monday, CenterPoint shares were off about 5% since the announcement.
A utilities analyst told Reuters, "There's a perception out there ... that CenterPoint overpaid for Vectren."
The deal will be funded by combination of equity and debt, and CenterPoint said the capital structure and resulting credit metrics are "expected to support solid investment grade credit quality."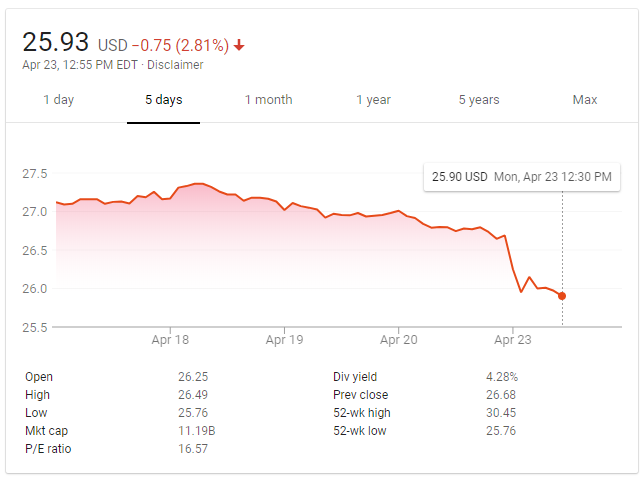 The deal, which has been unanimously approved by the boards of both companies, values Vectren shares at $72, with CenterPoint assuming all outstanding Vectren net debt. The proposed combined entity will have electric and natural gas delivery operations in eight states. 
CenterPoint Energy has natural gas operations in Arkansas, Louisiana, Minnesota, Mississippi, Oklahoma and Texas, serving more than 3.4 million customers. On the power side, the company delivers electricity to more than 2.4 million customers in Houston. Vectren delivers gas to more than 1 million customers in Indiana and Ohio, and electricity to 145,000 customers in Indiana. The company's Indiana arm recently unveiled a generation transition plan aimed at cutting 60% of its carbon emissions by shuttering three coal plants, exiting its ownership of a fourth and replacing them with a mixture of renewable energy and gas. 
​Following the acquisition, Vectren would become a CenterPoint Energy company with the combined company's gas utilities operations and the Indiana electric operation to be headquartered in Evansville, Ind.
CenterPoint officials say they expect to maintain annual guidance basis EPS growth target of 5% to 7% in 2019 and 2020, "excluding any one-time charges related to the merger."
The deal must still be approved by Vectren shareholders and the Federal Energy Regulatory Commission, along with other closing requirements. The companies will also need to make regulatory filings in Indiana and Ohio.