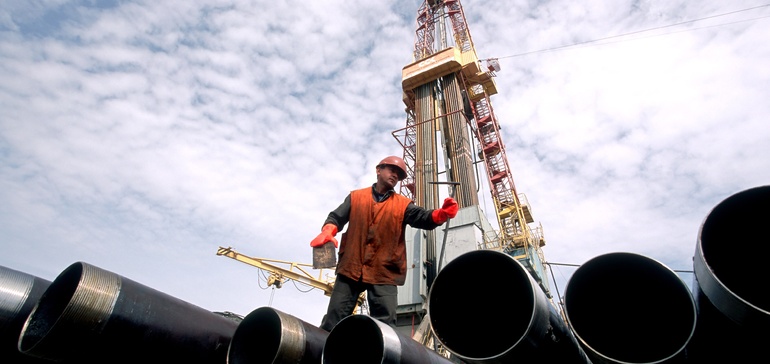 Brief
Lloyd's: Renewables, efficiency could help fossil-producing countries make up lost revenue
Dive Brief:
Low oil prices and rising energy demand will make renewable energy and energy efficiency technologies more attractive across the Middle East, according to a new report from Llyod's Register.

The growth of renewable and energy efficient technologies will be essential in meeting the expected 48% increase in global energy consumption between 2012 and 2040 forecasted by the U.S. Energy Information Administration (EIA), according to the report.

Participants in a roundtable hosted by Llyod's, which was used to compile the report, did not see low carbon technologies as a threat to the dominance of hydrocarbon technology, which they saw retaining its position as a primary energy source for at least five more decades. The results come out of an industry roundtable discussion hosted by Llyod's at the Abu Dhabi International Petroleum Exhibition and Conference in November.
Dive Insight:
Low oil prices have benefited many consumers, but few economies have benefited, particularly in the Middle East where the International Monetary Fund estimates that those countries lost $390 billion in oil revenue in 2015.
"This is a timely issue, considering the International Energy Agency (IEA) recorded a 25% reduction in field investments in 2015 to $583 billion and said in September this year that oil prices could stay within today's $50 a barrel range until mid-2017," Alasdair Buchanan, Lloyd's Register's energy director, said in a statement.
He said the unnerving outlook for oil-centered economies in the Gulf, such as Saudi Arabia, Qatar, Kuwait and the UAE, can be increasingly offset by low carbon solutions.Some of the countries in the region have begun to cut state-funded oil subsidies and are looking at technologies that can raise energy efficiency.
Lloyd's report reflects other growing trends in economies dependent on fossil-fuel development, even in the U.S. OPEC ramped up oil production to stifle increasing competition from the U.S. in the past two years. As a result all-time low natural gas prices, sparked in part by the fracking boom in the U.S. Midwest and West, have helped push utilities away from coal-fired generation. How energy efficiency and renewables will play a part on the global stage remains to be seen, but, as Lloyd's report shows, these countries could tap into major resources to compensate for decreasing oil revenue.