Dive Brief:
Owners of a Powerwall 2 will be able to optimize charging and discharging around time-varying rates, allowing customers to save on energy bills. Not all customers have received the app update, Electrek Co. reports.
Tesla's Time-Based Controls update offers four charging strategies: backup-only, self-power, balanced time-based and cost saving time-based.
Earlier this year, Tesla said it planned to triple battery deployments this year. I

n the fourth quarter of last year, the company deployed 143 MWh of energy storage products, growing 45% over Q4 2016.
Dive Insight:
California will make time-varying rates the default in 2019. As more utilities use them, customers will increasingly look to reduce peak demand. Energy storage is one way to do that, and Tesla's new app update allows customers to control how their systems use energy.
Last year, Tesla and Vermont's Green Mountain Power partnered to offer backup battery power to residential customers for $15 per month. Customers in New Hampshire can pay $1,000 up front, or $10 per month for a decade, Electrek Co. reports.
Through the update, consumers can choose to store energy only for backup power, to maximize the amount of energy generated by a rooftop solar system, or to implement two time-based controls.
The 'Balanced' time-based strategy uses stored solar energy to "power your home when electricity is expensive and after the sun goes down," the company explains on its web site. The 'Cost Saving' strategy maximizes consumer savings by using "stored low-cost energy to power your home when electricity is expensive."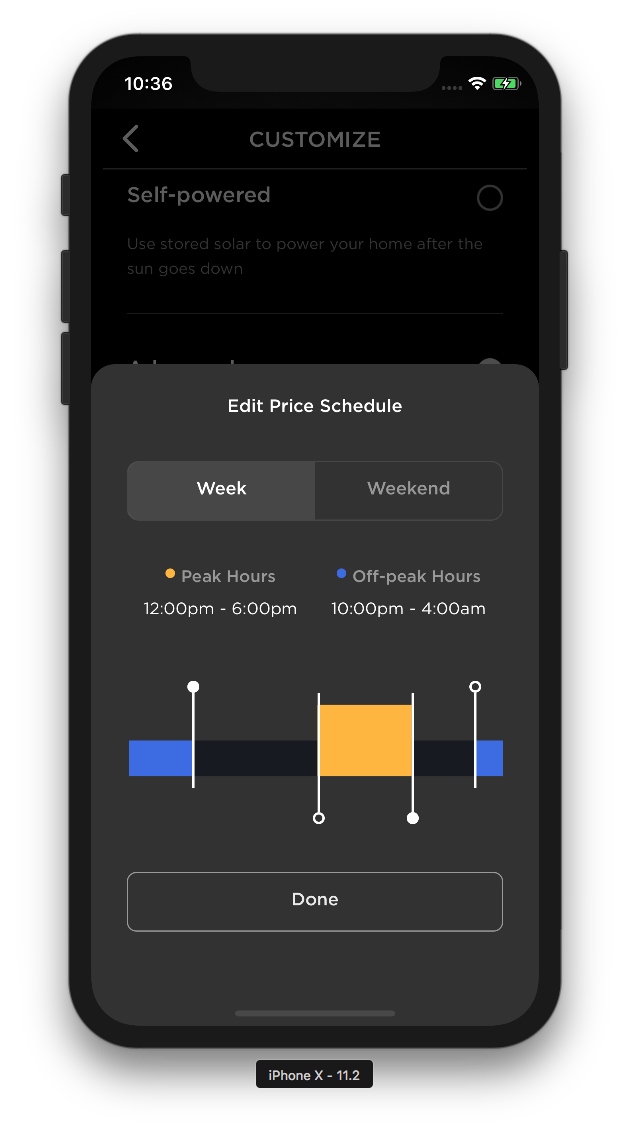 Tesla's Powerwalls have recently been used in a number of Virtual Power Plants, which aggregate customer storage into a grid resource.
A proposal by Liberty Utilities in Lebanon, N.H., envisions batteries in 300 homes, eventually expanding to 1,000. In Australia, Simply Energy announced it would develop an 8 MW virtual power plant using Powerwalls.