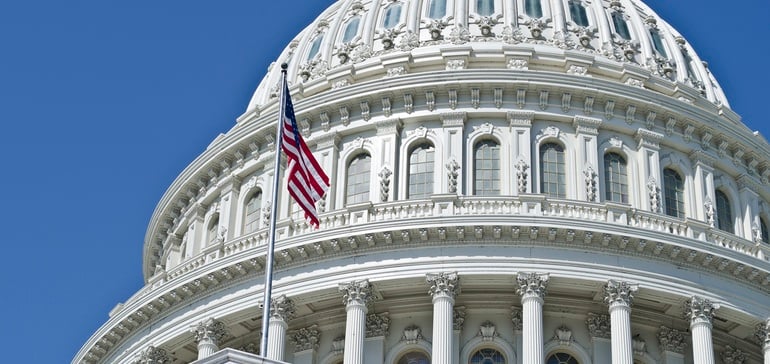 Brief
Senate energy legislation slated for floor fight next week
Dive Brief:
Lawmakers will begin debating energy policy on the floor of the full Senate next week, The Hill reports, taking up a broad bipartisan bill that was approved by the Energy and Natural Resources Committee over the summer.

Introduced by

Sen. Lisa Murkowski, (R-AK) and Sen. Maria Cantwell, (D-WA), the bill aims to 

help modernize the grid and reauthorize the Land and Water Conservation Fund.

The real debate over the "Energy Policy Modernization Act of 2015" is likely to come in the form of amendments, as lawmakers stripped out more controversial provisions in order to move the bill out of committee.
Lawmakers say they expect at least one amendment will be introduced to counter President Obama's announcement last week of a moratorium on coal leases on federal lands.
Dive Insight:
The Hill reports that debate could begin next week on a broad energy bill in the Senate, but it appears what's in the law as proposed now will not the center of attention. In addition to controversial provisions which were removed in order to move the bill forward, since July there have been energy policy developments lawmakers will likely want to take up in the form of amendments.
"This energy bill will be an opportunity to speak out with amendments specifically related to the president's most recent actions," said Sen. John Barrasso (R-WA).
Those include a moratorium on coal leases on federal lands, which the Obama Administration announced last week. "A moratorium on federal coal leasing effectively hands a pink slip to the thousands of people in Wyoming and across the West employed in coal production," Barrasso said in a statement on the plan.
In addition to coal leasing, expect debate on the need for more hydropower. In a New York Times editorial published a week ago, Murkowski wrote alongside Jay Faison, a conservative energy policy advocate, that "we could be doing much more to harness the huge potential of hydropower, even without building new dams," they wrote.
Murkowski also told The Hill that Obama's coal action will likely stir debate. "I would fully expect that we would see an amendment, maybe there would be multiple amendments," she said.
The measure was approved by the Energy and Natural Resources Committee in July by an 18-4 vote. Among those voting against it was presidential candidate Sen. Bernie Sanders (I-VT).
The broad bill includes titles relating to efficiency, grid infrastructure, and energy supply, as well as government accountability and conservation reauthorization. The House of Representatives passed a similar energy modernization bill in December, and Sen. Murkowski has indicated a conference committee may be called in the future to reconcile differences in the bills, should the senate version pass. 
Recommended Reading: