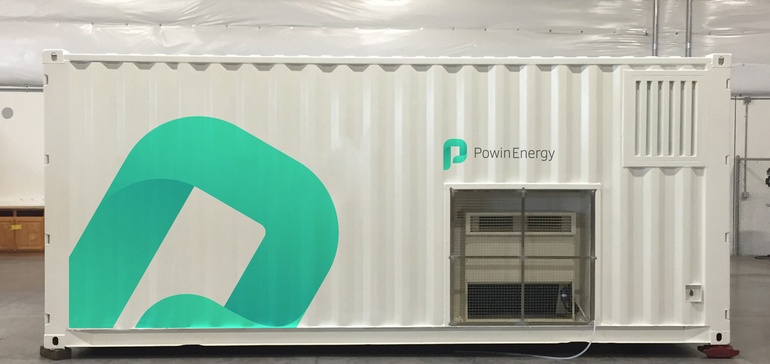 Brief
Powin and Hecate to install storage projects totaling 52.8 MWh in Canada
Dive Brief:
Powin Energy is partnering with Hecate Energy to build, deliver, and install energy storage projects in Canada with a total capacity of 12.8 MW, 52.8MWh.

The projects, at two sites in Ontario, are all contracted with Independent Electricity System Operator (IESO) as part of its long-term energy plan.

In all, there will be six projects split between sites in Kitchener and Stratford and due online in September 2017.
Dive Insight:
Powin recently signed a contract with San Diego Gas & Electric for a 6.5 MW, 26 MWh energy storage system in Escondido, Calif., and earlier this year brought online a 2 MW, 8 MWh storage facility in Irvine for Southern California Edison.
Now the Tualatin, Ore., company says it is rolling out the largest energy storage project to date and the largest project in Canada. The 12.8 MW, 52.8MWh system is being developed in conjunction with Hecate at two sites.
The system in Stratford will be housed in of a building specifically designed to support 20 Powin 2 MWh battery arrays. Six Powin 2 MWh 40-foot outdoor battery systems are set to be deployed at the Kitchener location.
The systems will use Powin's Stack140, a modular 140 kW battery array that is scalable from 125 kW to multiple megawatts. They will be powered by Powin's bp-OS battery management software and Battery Odometer and Warranty Tracker
"We selected Powin Energy for this project because they are a responsive partner with a history of rapidly delivering fully integrated utility-scale energy storage systems," Chris Bullinger, Hecate's president and CEO, said in a statement.
Recommended Reading: